At first glance, it does not seem the most logical thing. Still, throughout history, different characters have resorted to reusing already created and functional components to give life to new innovative creations.
-Wright Brothers and the first plane flight
In 1903, Orville and Wilbur Wright made the first successful flight in the history of a heavier-than-air self-propelled airplane. Orville piloted the gasoline-powered propeller-powered biplane, which floated for 12 seconds and covered 120 feet on its maiden flight.
The key to success can be summed up in great creativity, the ability to think visually and turn abstract ideas into functional hardware. Both brothers possessed extraordinary technical knowledge and a sophisticated approach to solving mechanical design problems. In 1892 they opened a bicycle repair and sale workshop. Soon, they were building their own bikes. This experience, combined with the profits from their various businesses, allowed them to actively pursue their dream of making the world's first airplane.
And it is that a feat that materialized in 1903 began many years before with multiple designs, recalculations, investigations, and MVPs (minimum viable products). For all this, several prototypes and tiny models were made. These sought to test theories; therefore, they had to be built quickly and agilely to save resources and take advantage of the moment's emotion.
To build and test the different gliders created before the remarkable success, they reused from bicycles, kites, and even fans. Finally, on December 17th, the first 12-second human flight was made, and that would undoubtedly mark the course of history.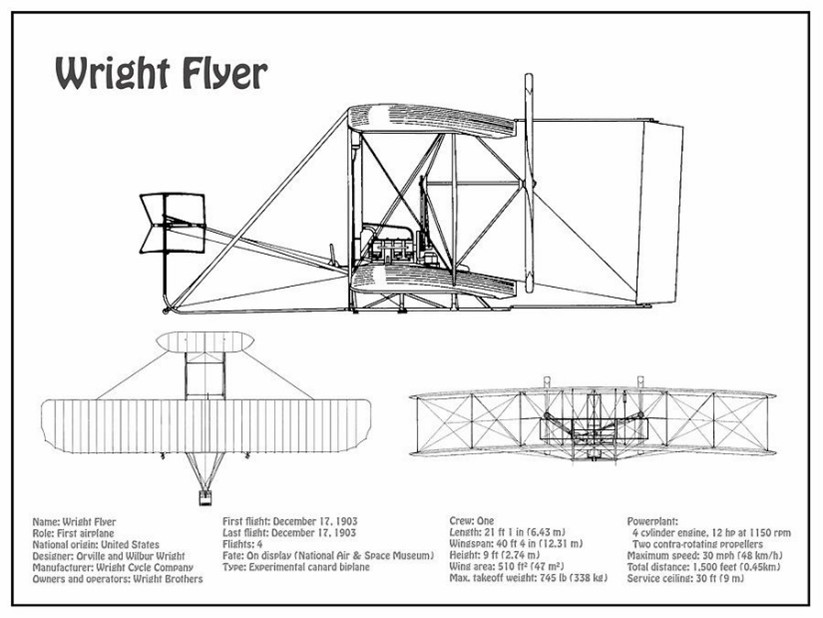 What can we learn from the Wright brothers? First, they did not try to make an airplane from scratch. Instead, they envisioned the reuse of other objects that together formed a new and innovative functional machine. Today, planes are not made with bicycles. However, in the 1900s, a bike was an essential key to success, allowing innovators to focus on the important problem and solve it.
"If you are looking for perfect safety, you will do well to sit on a fence and watch the birds; but if you really wish to learn, you must mount a machine and become acquainted with its tricks by actual trial."

-Wilbur Wright
Do you have an idea and want to make a prototype to see if it is functional or sustainable over time? Then, 23blocks is the best solution that you will find to carry out this development with less effort and investment.
Each of our blocks is a combination of Software, Infrastructure, and Services, which are available as API Microservices. According to industry standards, these are hosted in a highly available cloud, ready for production and use.
Making the decision to start a software project can be complicated and intimidating. So, contact us at info@23blocks.com to receive free assistance from our software experts and get started on your idea.
There is a better way to build apps and platforms —the #23blocksway.
-Source: https://airandspace.si.edu/exhibitions/wright-brothers/online/who/1895/biketoflight.cfm