CCEnglish Case Study | Digital Agency 3Metas
CCEnglish: Educational platform development boosted with 23blocks. A customer uses components to reduce costs and time in the software project.
Quick Facts
---
Company Name
CCEnglish – Non-profit organization, part of Intercambio® Uniting Communities.


---
Location
Colorado, USA


---
Industry
Non-Profit Educational Services


---
Organization Size
11,000 Adult English students served since 2001


---
Company Size
Small to mid-sized operations in Colorado and across the USA.
---
Blocks
• Gateway® Block
• Real-Time® Block
• File Management® Block
• University® Block
• Forms® Block


---
Why 23blocks?
CCEnglish needed to build a global education platform with an easy-to-use mobile experience that would offer data synchronization and automation for its users.

23blocks provided what the organization needed with a solid track record of meeting users' unique needs in the education sector.
ABOUT CCEnglish
CCEnglish is a program of Intercambio Uniting Communities.
This non-profit organization offers classes in Colorado, USA. Furthermore, they provide curriculum, training, and support to hundreds of English-teaching organizations nationwide. They have been offering classes for twenty years to over 10,000 adult English learners.

They have been trained over 5,000 volunteer English teachers. Their curriculum, which is based on proven methodology, has been used by nearly 100,000 learners around all United States.



Smart Software for Organization Needs
Intercambio, a relationship-focused non-profit organization, provides education, resources, and training in English that create meaningful connections, build cultural awareness, and inspire trust. The vision of reaching more students and volunteers in the United States and complex local regulations for the pandemic faced diverse needs, including updating their processes.
The organization needed an online classroom solution that could integrate with its existing procedures to provide synchronization, automation, and ease of use tailored to the specific needs of its users. After an extensive RFP process, they determined that 23blocks can improve the classroom management needs of their users online.
CCENGLISH, IN COLLABORATION WITH 23BLOCKS, ENABLE USERS TO:
Practice and learn English
Participate in conversations with volunteers
Learn about and share culture and perspectives
Listen to tracks based on real-life conversations
Schedule classes flexibly
Improve enrollment efficiency
Increase participation and expansion
Easy tracking and records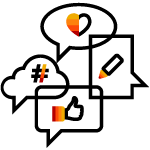 "Strong and critical to our growth

, we plan to scale and expand our class offering, and 23blocks is going to be a major part of that."
Ready for Anything




Including a Global Pandemic
Intercambio's well-oiled business continuity plan was put to the test when the COVID-19 pandemic hit full force. However, because the Intercambio team had some electronic processes already in place, the business did not have much impact- even during a very unusual time.

"They have gone from a classroom-based system to an electronic system." That is a brilliant thing to do to affront current situations.

"They took a complex situation and turned it into an opportunity for improvement. A true example that describes Intercambio."
23blocks Team.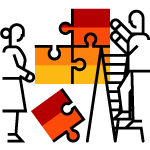 FLEXIBILITY
Because the content was consolidated, CCEnglish could quickly move from the classroom to the remote environment without downtime interruptions.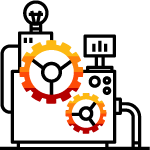 EFFICIENCY
Students and teachers can now meet for their sessions anytime from anywhere, quickly, without cumbersome manual processes.
SUSTAINABILITY
By minimizing paper records and reports, registrations, assignments, and mailing of books, CCEnglish reduces your carbon footprint while streamlining processes.
CaaS —Components as a Service to build a new generation of ideas, platforms, apps, and projects.
95%
Adoption rate
60%
Set-up times reduced
50%
Set-up cost reduced
30 minutes
Average backend configuration for a platform of 20,000 users
ABOUT 23blocks Inc.
We believe that there is a better way to build software. 23blocks® is an instantly available Backend-as-a-Service that powers everything you need to develop and run professional-grade platforms and mobile applications. Reusing already made components saves project execution time, reduces functional and configuration errors, and speeds the time to market.
Each of our blocks combines Software, Infrastructure, and Services, which are available as API Microservices. These are hosted in a highly available cloud, ready for production and use according to industry standards. For more information, visit 23blocks.com.
"Changing how software is built."



A better way to build apps and platforms
With 23blocks you save thousands of hours of development, your projects time to market accelerates 10x and you use your budget where better innovation is created.
CCEnglish: Building an Integrated Technology Foundation for the Future